The Rovers are building on historic success by guiding and promoting the highest quality of players and leaders in our community. Together we are stronger.
We are actively recruiting the top players and leaders to join our club that has over 30 years experience at the highest level of amateur soccer in the country.
Generational soccer is not time of the past but a time of the future. We hope that you join our club and become part of our great history. Contact us today (click me) 
Head Coach Erick French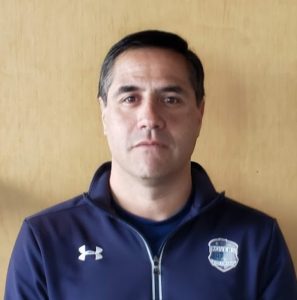 Erick has played in the CASL and CPL since 1986. In 1992 he founded the Colorado Rovers. In 2008 he took ownership of the Colorado Premier League (CPL), Colorado's most competitive league. He is the chairman and founder of the Colorado Amateur Soccer Association, CASA. He has been the National Soccer Director for USSSA, a US Soccer Affiliate, since 2010. He was awarded the USSSA director of the year for 2011 and 2016.
Premier Team Head Coach
Colorado Rovers General Manager
USSSA National Soccer Director
USC Advanced National Diploma
27 Years Coaching
Rovers are three time USSSA National Champions, 2011, 2012, and 2018. Rovers have played in the US Open Cup in 2011-2018.